About
When you look back over a lifetime and think of what has been given to the world by your presence, your fugitive presence, inevitably you think of your art, whatever it may be, as the gift you have made to the world in acknowledgment of the gift you have been given, which is the life itself. And I think the world tends to forget that this is the ultimate significance of the body of work each artist produces. That work is not an expression of the desire for praise or recognition, or prizes, but the deepest manifestation of your gratitude for the gift of life. – Stanley Kunitz, The Wild Braid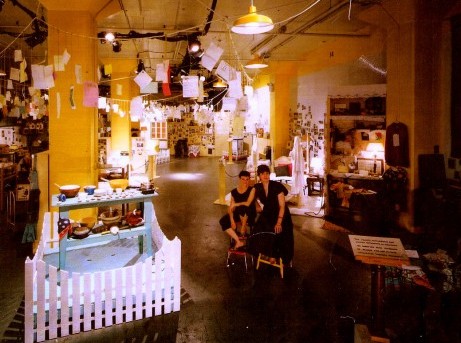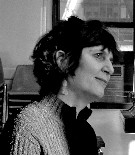 Merry Conway was born in Albuquerque, New Mexico. Trained in the US and London, since the 1970s she has pursued her love of physical expression through teaching, performing, and coaching, based in New York.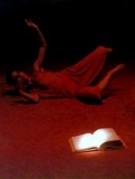 For the past 20 years Merry has been Co-Artistic Director of Conway & Pratt Projects, creating large-scale performance/installations with collaborators Noni Pratt and Gregor Paslawsky. These walk-through environments distill performance in unused buildings in New York, Boston, West Philadelphia, and New Bedford, and involve the participation of hundreds of local residents, who give testimonies about their lives and loan personal items relevant to the project's themes. The performances are presented free to the public. "The installation is reminiscent of exhibitions at the Victoria and Albert Museum…. The eccentricity of the collections is like an 'Alice in Wonderland' inversion of reality." — Mel Gussow (The New York Times); "majestic and swelling…hard to tell where the magic happens: probably in the details."  – Amei Wallach (Newsday) www.conwayandprattprojects.org
Serving as movement coach for Anna Deavere Smith during 10 years, Merry had the opportunity to work on the specificity of gesture and expression for a wide range of characters in Smith's powerful stage and film versions of Twilight/Los Angeles and House Arrest.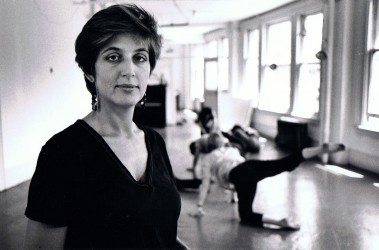 She is a Permanent Faculty member at Shakespeare & Company and served as its Clownmaster for several years. Through the company she received an NEA directing fellowship to study fool and clown in Shakespeare with a group of actors in New York, developing a basic lexicon for the language of fool. She has also worked with LA Women's Shakespeare, Stratford Festival Theater, and Denver Theatre Center.
For several seasons Merry performed her clown with Circus Flora, based in St. Louis. She has collaborated in two clown duos, Relentless Comedy and Jest Bananas, and with The Friendship Company, a group of challenged adults directed by Rebecca Perrin.
Merry has taught at a number of institutions, including Carnegie-Mellon, Emerson, Brandeis, NYU, and Cal Arts; and The Guildhall School and Mountview Theatre School and Drama Studio in London. Recently, as part of a team organized by Kristin Linklater, she has taught the Leadership Fellows of the World Economic Forum at Columbia University.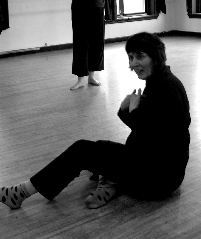 For 20 years she has been a performer in Dibbledance, Susan Dibble's poetic dance theater pieces, in Lenox, MA, and Boston.
Following the death of her mother, Merry cleaned out the family home; and subsequently did the same with the home of her beloved aunt. Performing the necessary series of activities over months, she practiced the art of digesting life, and was witness to the meaningful in the mundane.
The legendary movement teacher Trish Arnold was her primary mentor, as well as Jane Gibson and Sue Lefton in London. (Merry directed and produced the documentary Tea with Trish, an in-depth look at Trish Arnold's work, with classroom exercises and commentary. www.teawithtrish.com) The workshops she took with Jacques Lecoq in Paris influenced her deeply, as did the work of Kristin Linklater and Tina Packer at Shakespeare & Company. Merry is continually inspired by the thought and work of her colleagues, including Barbara Allen, Louis Colaianni, Susan Dibble, Marcel Fieve, Sarah Hickler, Hall Hunsinger, Katt Lissard, Cecil Mackinnon, Natsuko Ohama, Gregor Paslawsky, Antoinette Pflimlin, Noni Pratt, Revan Schendler and Lisa Wolpe. She continues her training with Genny Kapuler in New York City.
All of Merry's experience comes together in courses she has developed in Embodying the Four Humors, Building Emotion from Sensation, Wit and Wordplay, The Fool and Wordplay in Shakespeare, and Movement for Actors. She now teaches independent workshops and works with The Linklater Center and with English director Di Trevis. She has lived in New York with her husband, Frederic Cosandey, for many wonderful years.
© Merry Conway, 2011. All rights reserved